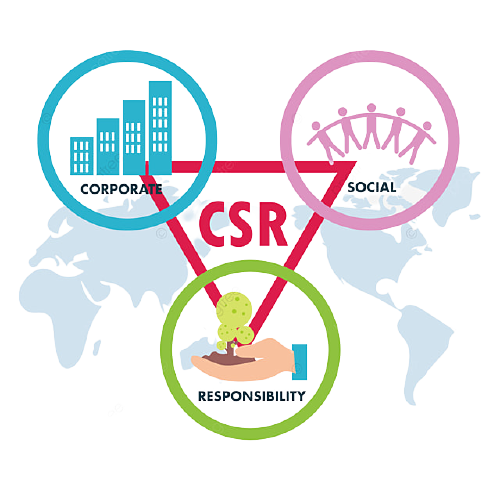 Corporate Social Responsibility
At ECL India, we are dedicated to providing long-term value to all of our stakeholders. We use creative approaches to deliver the greatest solutions to our clients, invest in the development of our partners and workers, and run our business in an environmentally friendly manner. By constantly revisiting our standards in performance, convenience of use, and design, and by regularly launching advanced new products, our team tries to meet our obligation to our customers. We endeavour to provide our customers with the most extensive product portfolio in the industry.
Our CSR policy is governed by the principles of care and share of all the stakeholders that contribute directly or indirectly to the organisation. ECL India has appointed a board for CSR in accordance with the minimum corporate governance requirements. This board works closely with the following principles:
Respect for all stakeholders viz. employees and their families, vendors, common staff providing various services, community around the workplace.
Ensuring best ethics at workplace
Transparency in dealing with all stakeholders
Promptness and timeliness in flow of information
Efforts to maintain relation with all stakeholders
Care for the environment in very business and manufacturing process
We set aside a particular percentage of our net earnings to accomplish our CSR goal for the year as part of our annual budgeting. The CSR committee sets the CSR objectives at the start of each financial year and monitors progress on a regular basis. The committee makes mid-course changes based on the established objectives and ensures that the end objectives are met.